This month is Rare Form's 18th anniversary.   We've been building websites, and creating marketing for our clients for a long time.  So without further ado, I have put together my top 5 pro website tips for startups and SME's.
1.  Your website is your always ready salesperson.  Make sure it looks and sounds awesome.  
If you have a website, you have a 24 hour / 7 day a week salesperson that never sleeps, never eats, doesn't need holidays, or time for a cup of tea.  It's there, always on and ready to sell for you.  That rules, if your website works.  Unfortunately, your always ready salesperson may not be projecting the right image, which means you are losing out on valuable sales.
To bring this into perspective, let's say that you're in the market for a new shiny laptop.  If you were to walk into a brick and mortar store, and it was to look like something out of the '80s, you might be a bit wary.  Then the salesperson approaches you who looks like he hasn't bathed in a few weeks, and is wearing old torn jeans, and his favourite Nirvana T-shirt he got when they were on tour circa 1992.  When he speaks, however, he is very corporate and uses phrases like, 'Widget computing is passionate about the synergy with our customers, to empower them to take computing to the next level.'  I know I would run out of there screaming.
The same happens online.  You have just a few precious seconds to impress your visitors and get them to do something, click a link, contact you…something.  Your website is the first thing that your customers will look at to see if you are a legitimate business, and someone that they can buy from with confidence.  48% of people say that the number one criterion for discerning the credibility of a company is their website's design.   That's a huge number, and I daresay is growing every day.
2. Google Analytics is your friend, but your Bounce Rate is the metric to watch.  
I was approached as a Content Analytics Professional ( the title amused me),  to give my  'key metric to measure content marketing success'. My answer was easily the bounce rate (which is if a visitor comes to your site and leaves without taking action, it counts as a bounce…if they click through to something, it is not).  You can read my whole schmeil on bounce rate if you fancy, and some other good tips for content professionals.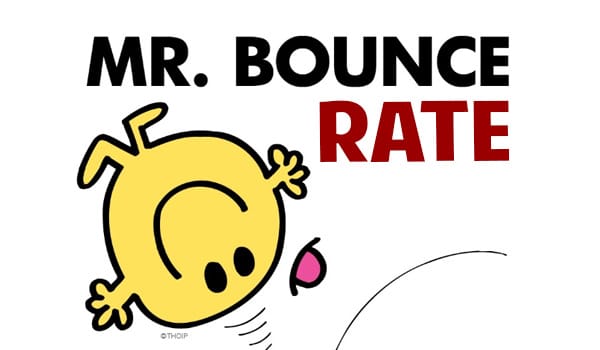 You can see how the running out of a store metaphor works in relation to a website's bounce rate.  It's the same thing, but in the digital world, it is even faster.  You don't have to drive across town to another store.  Sitting in your PJs, you just click the next link in the list, and you can read reviews on the fly about the computers rather than being sold to.
3.  Get reviewed.  Especially if you are selling physical products.  
Talking about being reviewed, here's a fun fact. 72% of consumers trust online reviews as much as personal recommendations from real people.  If you are actively selling a product on your website, get reviewed always and often. Top places to get reviewed will depend on your industry, but across the board places to get reviews are going to be on Google+ and Yelp.  Paying for Trust Pilot or other review services is not something I recommend to service providers.  However, if you are selling physical products, this can be an invaluable investment.  On e-commerce websites we have managed, we have seen bounce rates decline, and conversions increase, once a solid review practice is put into place.
4. SEO baby.  Get your website to the top of Google.  
Being on the first page is not an option anymore.  If you are a serious business owner, you need to be on the first page, and ideally in the top 3 for all of your chosen keyword strings.  As I mentioned before, if your website then looks and sounds good, it will convert your visitors to clients. But if your clients can't find you because you're buried on page 2 of Google or worse, how can they see your amazing website?   I could write a book the size of War and Peace on this subject, but here are my top three tips.
a. If content is king, then clarity is the emperor.
Nowhere can this be seen more than when putting together a Search Engine Optimisation strategy for a website.  The days of spamming backlinks are long gone (and a practice we never promoted).  It's about creating clear, concise content that is interesting enough that it starts conversations, and gets shared naturally. One well written, and interesting piece that actually gives insight is much better than a generic article spun out once a day that no one cares about.  Quality content, it's what Google craves.
b. My Secret Squirrel SEO technique…revealed! (like on Jerry Springer)
I was asked what my best SEO tip was by a journalist for an article 'The Ultimate List Of #1 SEO Tips By 80 SEO Experts', where I was quoted at number five.  My secret squirrel SEO technique that works very well is to use high domain authority expired domains.  Buy them and then create the backlinks that you need, using the high domain authorities backlinks will help boost your own domain authority.  Remember to set them to 'do follow'.  Best practice when using this technique is to ensure that the domain relates to the industry that you are promoting.
c. The on page optimisation of your website is more important than your off page practices.
This is a topic that is in high debate within my profession, but let me defend my position.  In the past 18 years, I have to say that I have had more websites that have come to me where the site was supposed to be 'SEO optimised', and it was not.  The code was wrong, there were broken links, the metadata was not executed properly, and the list goes on and on. I have seen abhorrent, dirty things, that would make you shiver and want to punt kick your computer out a window.  Making sure that your website is properly SEOed is the core of a solid SEO strategy, and ultimately what will help you get to the top of Google.  A good tip, if you search Google for an SEO company, ie, 'SEO Oxford'  if the company you are working with are not in the top 3, run away they don't know what they are doing.    Rare Form is number 1 in the natural listings,  and has been for years .
5.  Don't be afraid to be different.  Be you as much as you can be…personality rules them all.  
If you haven't heard it before, people by from people.  That's a fact. The more your website gives the feeling of who you and your business are, and the people running it, the more you are going to attract the right clients, and brush off the ones that might not be on your wavelength.  This is something that I have instituted from day one, when I started Rare Form in Michigan in March of 1998, and it still holds true today.  All of our competitors have blue or blue green websites, with a lot of corporate jargon.  We are Rare Form Red.  We have a Moose named Murphy who we proudly have as a mascot.  When you come into the office we have a wall that is nothing but Michigan license plates.  We don't wear suits, and we don't have a mission statement.  We're a small, very friendly, happy team, that doesn't take every project that walks through our door.  We work with people who we want to work with, and we think can make something amazing.  We are not corporate.  Our website reflects this in the imagery, language and tone. When you go to our website, and then pick up the phone, and meet us…it feels like you already know us a bit.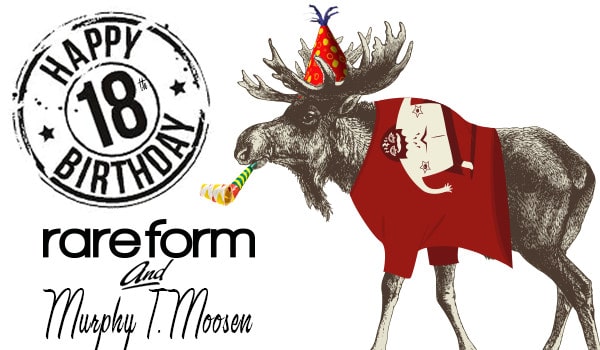 This is what you should hope for your own website.  No two companies are the same, which is why template websites do not work, and everything needs to be designed from scratch, it is the only way you can make a website that truly reflects you. When thinking about your own website, make sure that you put in as much of your personality as possible, be true to yourself, and your 24 hour salesperson will bring in new clients that will already want to work with you.
Posted by: Jean Paldan
Mar 14, 2016