WordPress is by far the most popular website platform on the planet. Born in 2003 out of the ashes of b2 cafelog, WordPress has grown from what was essentially a blogging platform into the dominant content management system (CMS) on the internet. Over approximately 455 million sites run on it (that's right, almost half a billion). That's over a third of the web, and almost two-thirds of all content managed sites.
Why is it so big?  There are a number of reasons:
the early introduction of themes to easily customise the look and feel of a site,
the fact that it is open-source and so has massive pool of talent developing and supporting it,
it's very beginner friendly,
it's available in more than 70 languages,
the list really does go on. But the one thing above all else that has helped take it from being a decent blogging platform to the backbone of two in every five sites on the web is plug-ins.
A Plug-in, or plugin, is a piece of additional software that extends the capabilities of a program or system. Their use in WordPress enable the system to do pretty much anything that is possible on the web, from e-commerce to displaying 3d objects.
Here, in no particular order, are our Top 10 WordPress plugins for 2022:
What does it do?
Yeost SEO is a comprehensive set of tools for optimising pages and posts for search engine visibility.  It gives you the ability to customise individual page titles and descriptions, helping you improve their appearance in search engine results pages.  It helps you craft the appearance of social cards (how previews display when you or someone else shares your content on social media platforms).  A whole section of tools is given over to content optimisation, so that you can tailor pages or posts toward being found for specific search terms, or just improve their general readability. There are many options for automation of some of its processes,which is good for those with larger sites to manage.
Why should I have it?
SEO is important. Whether you are looking to increase the business you get from people searching the web, or you just want your pages to be accurately represented in search results, you need to do a bit more with your pages than WordPress gives you out of the box. There are other SEO plugins for WordPress, but Yeost is widely accepted as the best whether you are experienced in SEO or just starting out.  It has been going since 2007 in various guises and so has had a significant amount of development thus far.
Is there a free version?
Yes. There is a premium version too, which adds some more in depth features. But for most users, the free version will satisfy their needs.
The main difference between free and premium is support- only premium users get support.  However, since millions of websites use Yeost (7.9M at last count), and most of them are using the free version, the chances are pretty good that if you have a problem, someone else will have had it before you and there is already a solution out there just a Google search away.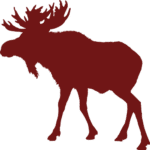 What does it do?
This is a plugin for developers that essentially extends the functionality of the WordPress edit controls for content, so that it can deal with more complicated scenarios than the basic WordPress backend is capable of.  Sound like a mouthful? How about this: it lets a developer customise the WordPress controls to ensure a safe and intuitive backend for a client (even when the design of the site is non-standard).
Why should I have it?
If you are building a website in WordPress, this may well save you pulling your hair out at times. Every WordPress site that Rare Form has built includes this plugin, which has enabled our designers to design without  having to consider what is feasible when it comes to development.  Without it, either the designs would need to be less ambitious, or the WordPress backend for the site (what the client ultimately has to work with) would be awkward, and neither of these would be acceptable.
Is there a free version?
Yes, you can use ACF for free. There is also a pro version which includes more fields, more functionality, and more flexibility.
What does it do?
The MonsterInsights plugin enables you to easily connect your WordPress site to Google Analytics.
Why should I have it?
If you want to use Google Analytics on your site (and trust us, you do if you want to know how well your site is working for you) then you need some way to connect your Google Analytics account to your website.  There are a number of ways of doing this, but none of them happen natively in WordPress. And, of all of them, MonsterInsights is probably the easiest to implement.
Plus, the plugin gives you the ability to harness the power of Google Analytics from your WordPress dashboard, making it a true one-stop shop for looking after your site.  If you are already well versed in using the GA interface on Google then you may want to stick with that. But if you're new to it then you may well find MonsterInsights' interface easier to get on with as it is less intimidating for newcomers.
Is there a free version?
Yes. There is also a premium version that adds a great deal more tools and features, but the free version is definitely enough to get you started and decide for yourself if the extra functionality is worth it for your site.
What does it do?
WP Rocket basically helps your pages load faster.
Why should I have it?
Generally speaking, the more involved the design of your pages, the longer they will take to load. This is because WordPress is a dynamic content management system, meaning it generates pages as they are requested by the user. This involves talking to the site database and retrieving all the elements of the page (text, images, video, styles) and assembling them the fly, all of which takes time. If your page layout contains a number of large images, for example, this is going to create a delay between the page being requested and being displayed properly.  WPRocket gets around this problem by creating a version of the page in advance and storing it in a caches that when the page is requested the user gets the "here's one I made earlier" version immediately. It also uses  'tricks' like minifying files (reducing the amount of code used) and lazy loading (delaying the loading of elements until they're actually needed) to significantly decrease the load time of your pages.
It could only be a second or two that is saved by using this plugin, but it's worth it. Firstly, web users extremely demanding creatures who want everything NOW (the BBC noted that for every additional second a page takes to load, 10 per cent of their users leave). Secondly, Google believes a slow site is a poor site, therefore the longer your pages take to load, the more they will penalise you in rankings.
Is there a free version?
No. Pricing starts at $49 for one website with one year of support. There are free alternatives, such as  WP Super Cache or W3 Total Cache, but they are neither as powerful nor easy to use.
What does it do?
WPForms allows you to create sophisticated forms in WordPress using a simple drag & drop interface.
Why should I have it?
If you want to collect any information from your visitors, you're going to need a form to do it.  Of all the WordPress forms plugins out there, WPForms is widely regarded as the easiest to get to grips with for both beginners and seasoned WordPress users alike. It integrates well into popular page builders like Block Editor (Gutenberg), Classic Editor, Elementor, and Divi, so it will feel intuitive whatever your preferred interface for WordPress.  The forms it produces are 100% responsive and will work properly on all screen sizes from smartphone up to desktop.
Is there a free version?
WPForms Lite offers a free trial version that never expires and contains all the essential functions of WPForms. A paid Pro version also exists that extends functionality to offer features like online payments, conditional logic, 'conversational' forms and more.
What does it do?
WooCommerce gives you all the tools you need to convert your WordPress site into a fully functioning online store.
Why should I have it?
If you want to sell things through your site, whether they are virtual products that can be delivered electronically at the point of sale or physical products that need to be shipped, you need e-commerce functionality which does not come as standard in WordPress. There are a number of e-commerce plugins to choose from, but WooCommerce stands head and shoulders above the rest.
Firstly, it is developed Automattic, a core contributor to WordPress itself, ensuring ongoing stability and compatibility. Secondly, WooCommerce has a wealth of extensions of its own, it is essentially a platform within a platform. If there is something you want to do with your online store that WooCommerce doesn't provide out of the box, a quick search of WooCommerce extensions will probably yield a solution.
But even without extensions, WooCommerce is incredibly well featured. You have control over product and inventory management, order management, customer profiles, options for shipping, coupon management, and more.
Is there a free version?
WooCommerce is free and open source. There is no paid/premium version.  Extensions, however, vary in price.
What does it do?
Elementor is a drag-and-drop page builder for WordPress that enables you to create pages using a visual editor without the need for coding.
Why should I have it?
Traditionally, the way to get a WordPress site together is to have a designer do the work on how it will look and behave, and a developer to take that design and write the code to make a working website. What Elementor does is remove the need for the developer.  This gives you two advantages – speed and cost. Without the need for a developer to write bespoke code for your pages, you can not only get a site up and running quicker, but you don't have the cost of the developer's time either.  This can be very good for you if you are on a tight budget or deadline.
However, there is always a price for any benefit. In this case it will be the quality of code underpinning your site. Any solution that generates code – not just Elementor, but other WordPress page builder tools like WP Bakery and Divi Builder, or even sites like Wix and SquareSpace – will tend to give you poorly optimised or 'bloated' code.  If you just want your site to work then this isn't generally an issue. However, if you want it to compete then it definitely is. Bloated code can slow your site down, which will put you at a disadvantage if you are competing with better written sites for Google rankings.
Is there a free version?
Yes, the basic version is free, which gives you enough tools and access to themes to get a good looking site together. There is also a Pro version that gives you access to more tools and templates.
What does it do?
Smush is an image optimiser that automatically compresses images across your site as you upload them to your media folder..
Why should I have it?
Images are a major culprit when it comes to slow sites. Unless you are disciplined enough to optimise all your images properly before uploading them, the chances are that files that are larger than they need to be will creep in. And the more mages you have on your site, the more that is likely to happen. Because Smush works at the point of upload, nothing is missed. It strips unused data and compress images without affecting image quality, resulting in faster loading pages.  It can also locate existing images that are slowing down your site so that you can replace them with properly optimised versions.
Is there a free version?
Yes, the basic version of Smush is free. A Pro version offers extended functionality, including the ability to convert to WebP images.
What does it do?
Exactly what it says on the tin: creates special XML sitemaps which will help search engines to better index your site.
Why should I have it?
It's free, simple and effective at what it does. It's not often you get the whole trifecta, but you do here.  Strictly speaking, you don't need it – search engines will crawl and index your site regardless. But submitting a sitemap helps search engines understand the complete structure of your website and index it more efficiently. And not only will the plugin generate the site map, but it also notifies all major search engines every time you add new content. The bottom line is it helps your search ranking for no cost and very little work on your part.  What is not to like?
Is there a free version?
Yes
What does it do?
Akismet helps reduce spam via your comments and contact form submissions.
Why should I have it?
If you allow comments on your site, then you are open to spammers and they can cause real headaches. You can always turn on comment moderation, but that involves you investing  time and energy in manually approving everything that comes in.  What Askimet does instead is work in the background to check all comments and filter out the ones that look suspicious by checking against its own 'global database of spam'. You can review what it catches if you wish to check for false positives, and by identifying these you can help to improve its efficiency over time.
Is there a free version?
Yes, the plugin itself is free and open source. However, to use it you'll need an Akismet.com API key to use it. Keys are free for personal blogs, but paid subscriptions are necessary for businesses and commercial sites.
And just for fun (because we mentioned 3D)
What does it do?
3D viewer enables you to display interactive 3D models on your web pages.
Why should I have it?
Whether your intention is to sell a product or simply give information/instruction, the ability to show an object from any angle can have genuine benefits for your visitor, providing an appreciation of it beyond that which photography alone can provide.  You can see a demonstration of the plugin in action here.
Is there a free version?
Yes, the plugin is open source software.
Posted by: Chris Hands
Nov 12, 2021