I am a white woman, and was raised in an area just outside of Detroit, Michigan. Both of my parents were born and raised in Detroit proper, and they moved a half an hour outside to the 'burbs where they raised my brothers and I. My parents were not raised with means, and were in their late teens/early twenties during the race riots that happened in Detroit. My father was drafted as a front line sergeant in the Vietnam war around this time as well. If you lived in Detroit in the 1960's, tensions were high.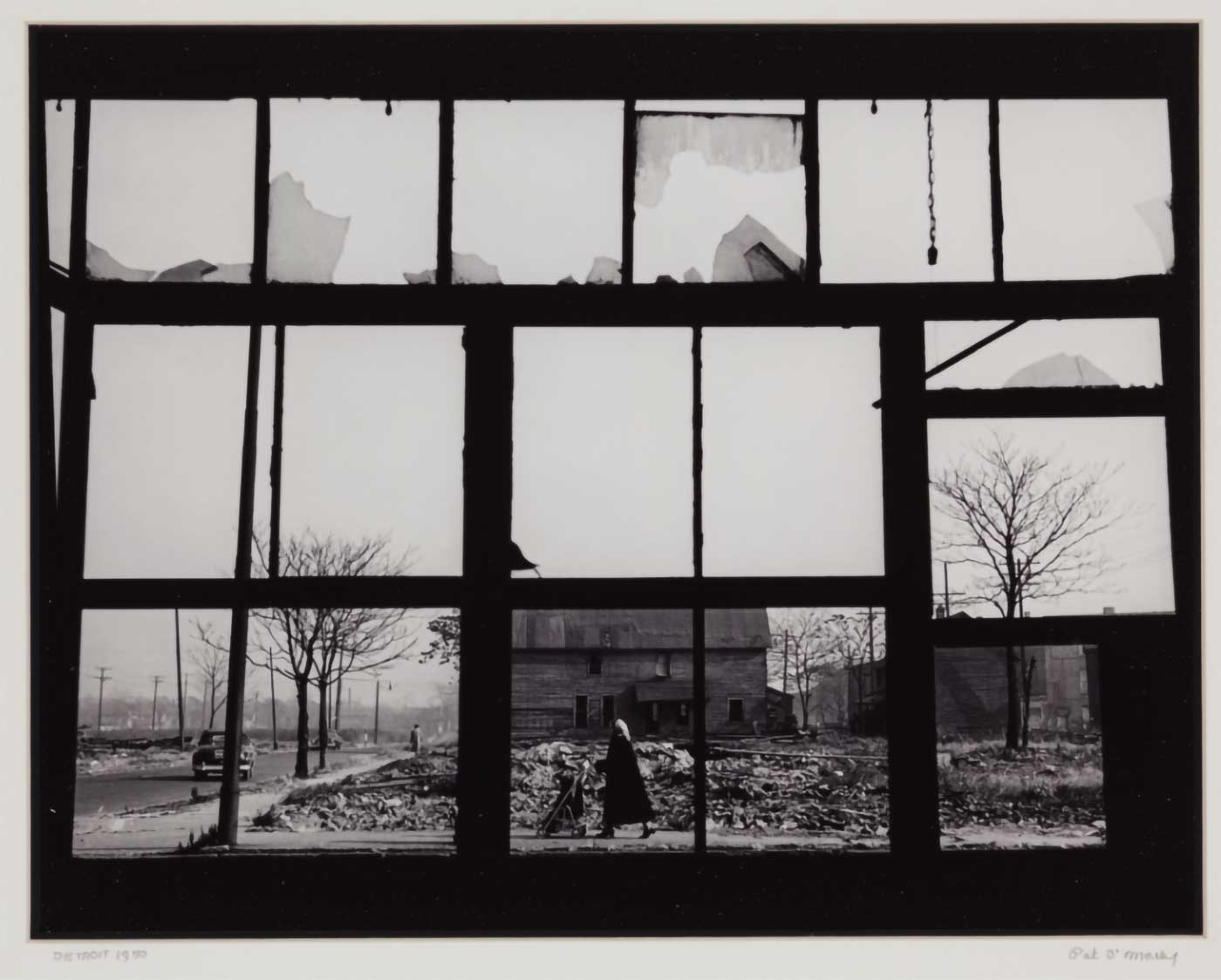 The Detroit riots…
I was raised with the stories of the riots, and have seen the photographs. It's an ingrained part of Detroit and its history (Katryn Bigelow even made the story of the riots into a movie. It starred John Boyega, whose speech on Hyde Park gained much deserved international attention).  I understand why the riots in Detroit happened, and I understand why they are happening now across America. Black people have been targeted by police for a very, very long time. We saw it in the race riots in 1960's Detroit, it's still happening, it's inexcusable, and it must stop now.
Peaceful leadership (at least in Michigan)
In Michigan, the protests that have happened have been peaceful due to the police and local government showing examples of how persons in power should act. The now famous sheriff of the Flint, Michigan Police Department laid down their batons and shields and walked with the protesters in solidarity. The governor of Michigan, Gretchen Whitmer joined in a peaceful march with the Detroit mayor and faith leaders. Right now, I am proud to say I am from Michigan.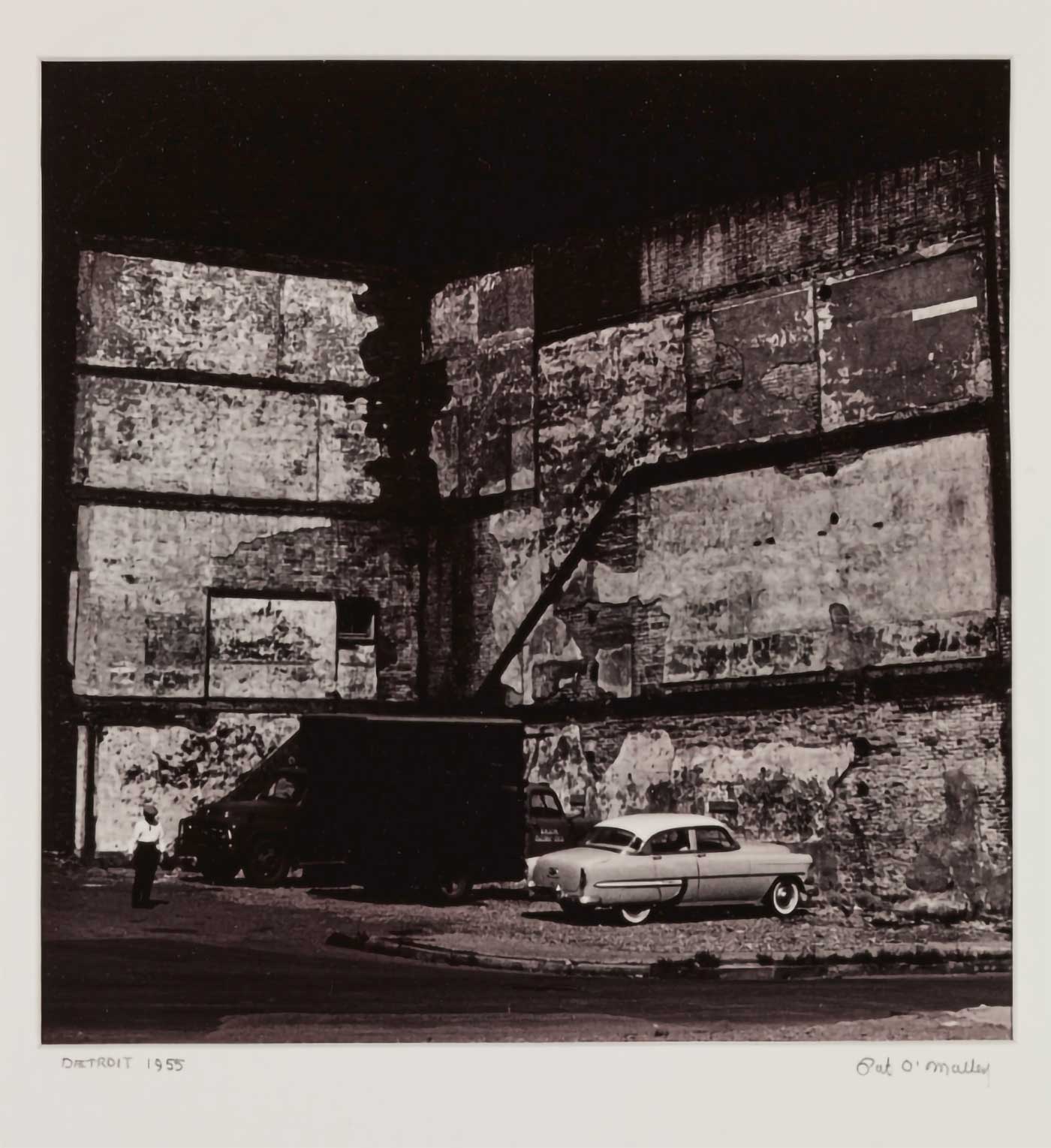 What Rare Form are doing…
In response to the Black Lives Matter movement, Rare Form didn't turn our social media profiles black, instead we thought about what we can actively do to make real change happen.
We run a good number of groups on Facebook with large memberships. We took to these groups and posted messages about how the groups support Black Lives Matter and then took it further. In our Oxford Community group  (16k members and growing fast) we are now putting together a list of BAME owned businesses in Oxfordshire, with the goal to encourage the members to go a BAME owned business once a week (my first stop once restaurants are opened is a truly wonderful Ethopian restaurant called Lula's).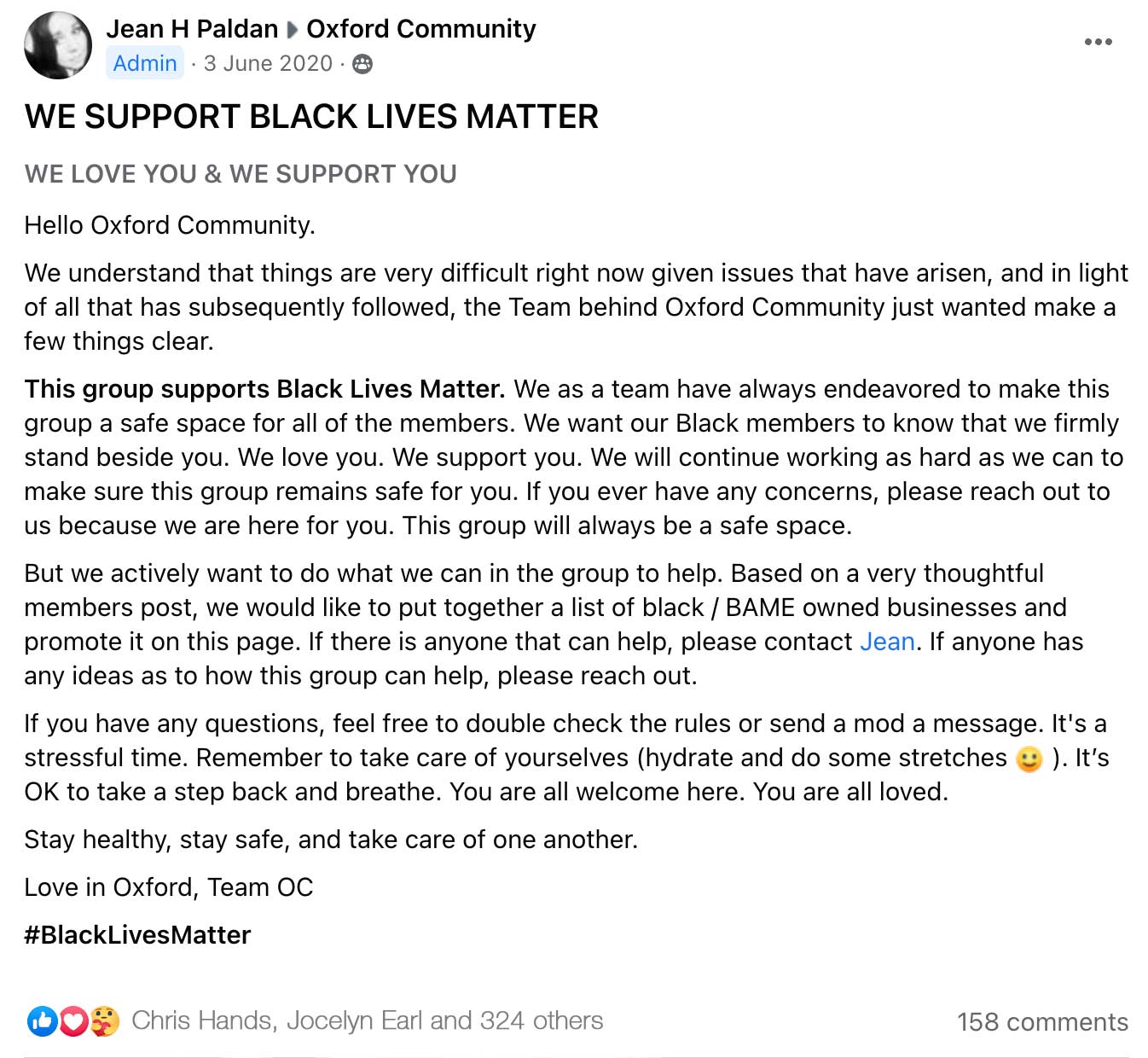 We posted a similar message across our other groups, and are putting together lists of BAME businesses in those groups to have as a pinned announcement. When we have compiled the full Oxford Community BAME business list, we will be publishing it on this blog. (*Daily Information reached out to us asking if they could help in the effort, which we gratefully accepted).
We all need to make change happen… 
I have lived in England for over 18 years, but I am still American (and never lost my accent). With the pandemic and the BLM riots, it's been a lot of mixed emotions; sadness for my country hurting, happiness for how people have come together (it was beautiful to see people in Oxford and across England come out to peacefully protest). But the protests are all in the name of change. Change so that Black people are safe in their own cities, and homes. This change is vitally important, and anyone with a voice needs to use it.
Rare Form will be working to create change as much as we can. We will continue to think creatively and work to make the world we live in a better place, and we urge everyone to do what you can and take action.
Stay safe and stay healthy…Jeannie
* Side note to this article, I used photographs from the collection of my Great Uncle, Pat O'Malley. He was a professional photographer, and his work focused mostly around Detroit (his work is in the permanent collection in the Detroit Institute of Arts)  if you've been to our office, his photographs of Detroit are what adorn the walls, so it felt appropriate to use them. He taught me how to use a 'real' camera (he never touched digital) from the age of 15. If it hadn't been for him, and the influence of other family members, this agency would not exist. He pushed me to be a better creative & train my eye.  My Uncle Pat was a true artist and was in support of the Black Lives Matter Movement. Wherever you are, Uncle Pat, I hope you're having a drink with Grandma. xo  
Posted by: Jean Paldan
Jun 05, 2020